VENTURA V2 –
Minimalistic sliding systems
Transparency in its most beautiful form
VENTURA V2
The VENTURA V2 with its minimalistic center view of only 23 mm is ideal for both new construction and renovations. The very stable aluminum profiles are also designed for very high wind loads and sizes. They convince with an extremely effective thermal insulating zone in the glass plane.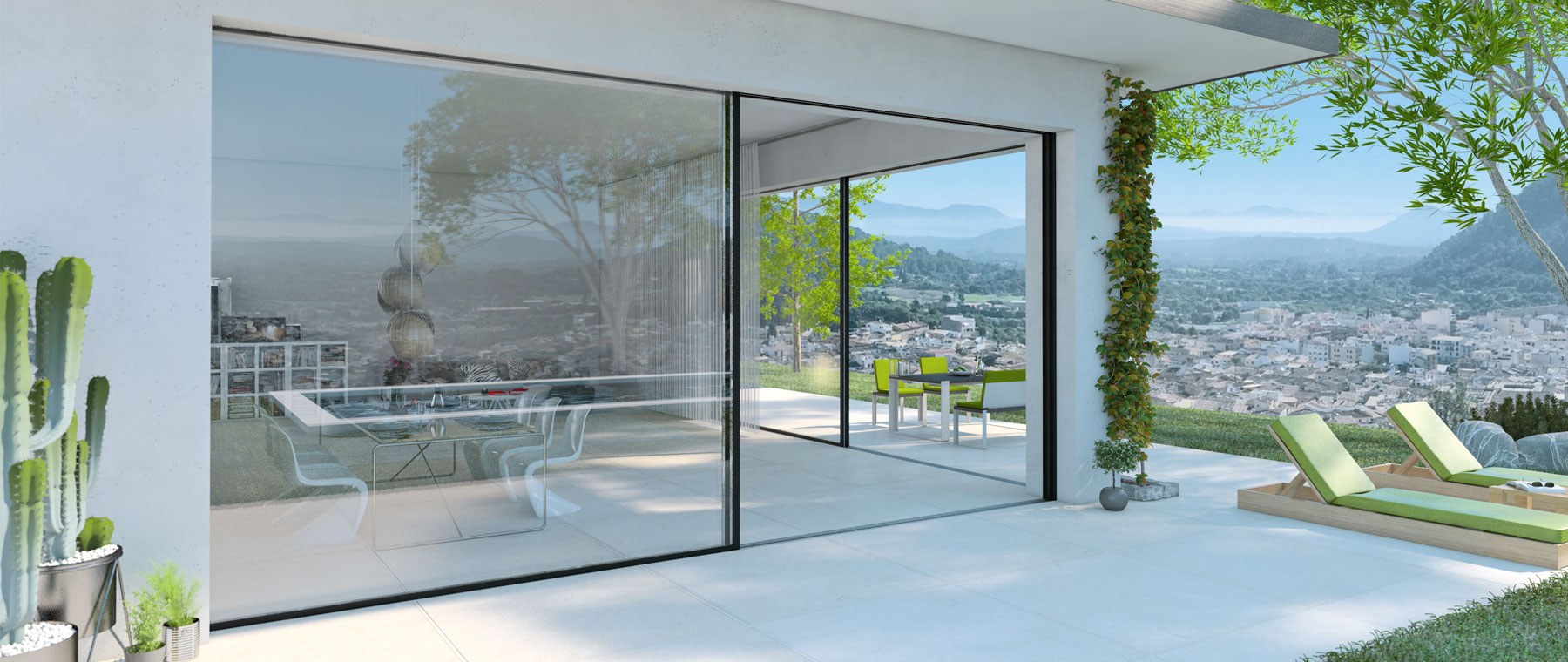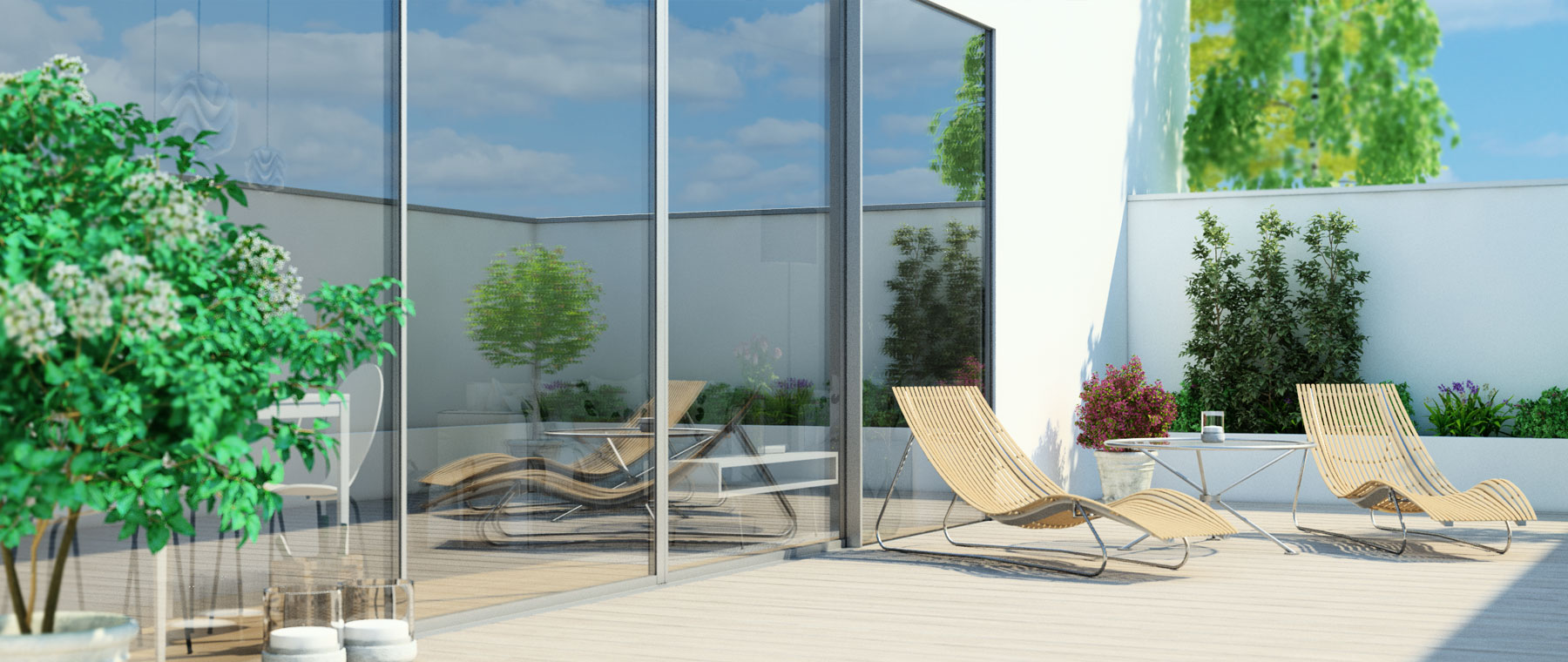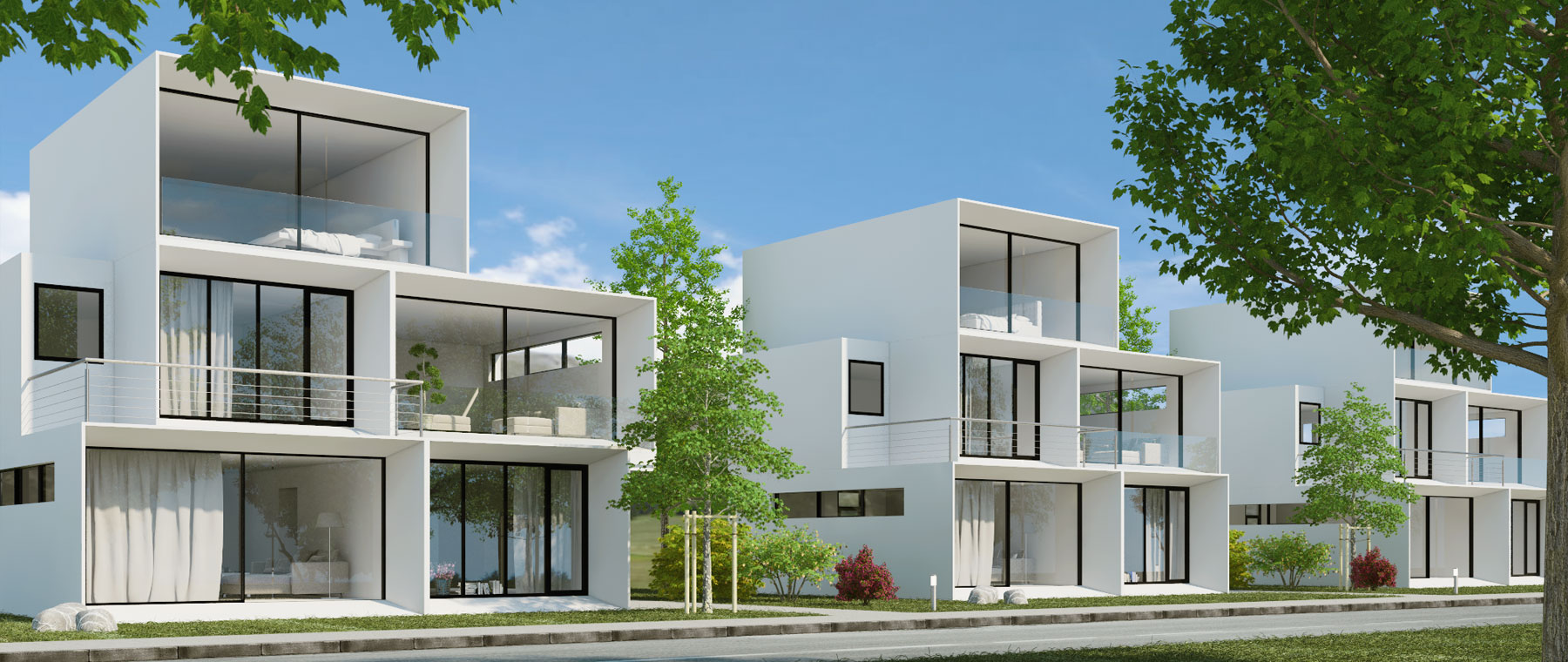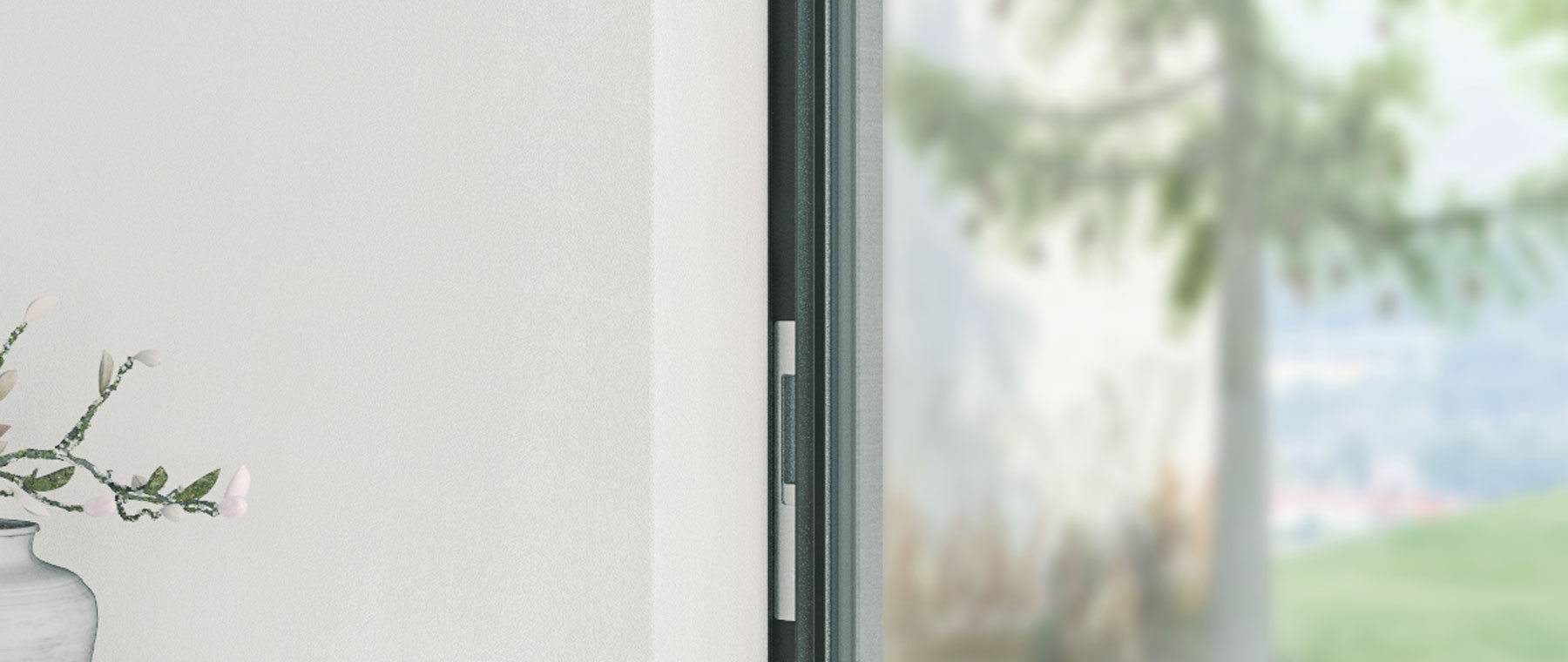 VENTURA V2 – minimalistic profiles with maximum performance
We have worked with perfection and passion on every detail. The minimalistic stainless-steel rollers of the trolleys (tested up to one million kilometres) are, as required by high-quality systems, protected and invisibly integrated in the sash. The stainless-steel running rail is optionally designed as a zero-threshold. In this combination, the running rail and stainless-steel rollers guarantee an outstanding smooth running of the sashes over the entire period of use. The new concealed locking system with design handle shell, the new low friction gasket technology and the cascading drainage correspond to the latest state of development.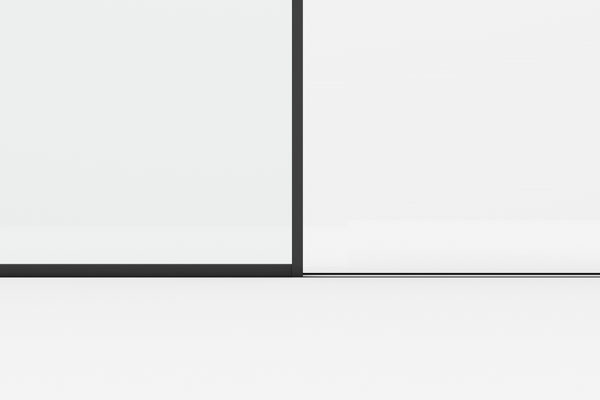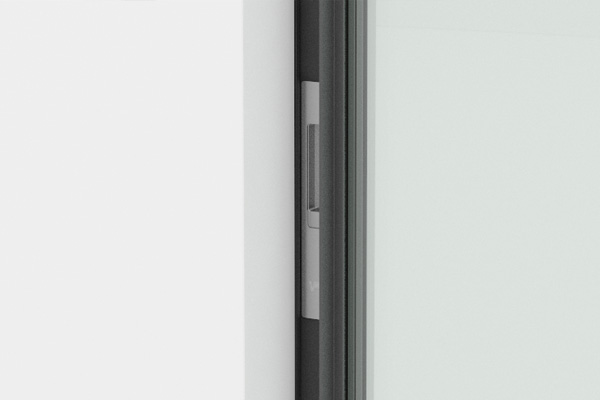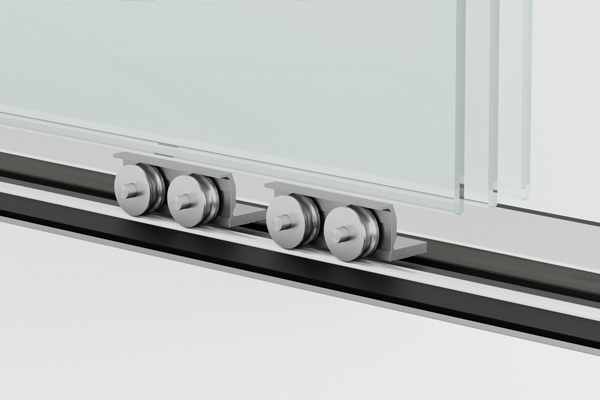 Design
Slide configuration: 1 to 3 tracks
View width center profile: 23 mm
View height frame: 39 mm or 50 mm
View height sash over bottom frame: 24 mm, 39 mm
Construction depths: 134 mm 2-lane
Material of design handles: stainless steel look
Locking: concealed
Various modular profile combinations: design or frame design
Sizes
Maximum height: 4,500 mm
Maximum sash size: 10.00 m2
Maximum sash weight: 300 kg or 400
Glass thickness: from 28 mm to 38 mm
2-fold glass / 3-fold glass / special glasses
Performance values of mandated properties
Water tightness (EN 12208) according to configuration to E900 (900 Pa)
Wind load stability (EN 12210) Class C4
Airtightness (EN 12207) Class 3 and 4 
Calculation of Uf values by BAUWERK, Rosenheim (BFRC Certified Simulator), Unit Size 3.0 x 4.0 m
Uw = 1.264 W/m2K for double glass with Ug= 1.0 W/m2K and Swiss Spacer Advance
Uw = 0.791 W/m2K for triple glass with Ug= 0.5 W/m2K and Swiss Spacer Ultimate
Uw = 0.884 W/m2K for triple glass with Ug= 0.6 W/m2K and Swiss Spacer Ultimate
All calculated Uw values in the 2-lane variant (S/F) with 134 mm construction depth and the standard size of W x H 4,000 x 2,500 mm. Even smaller Uw values for larger elements. Alternatively, in the variants VENTURA V3 and VENTURA V4 on request.
* in preparation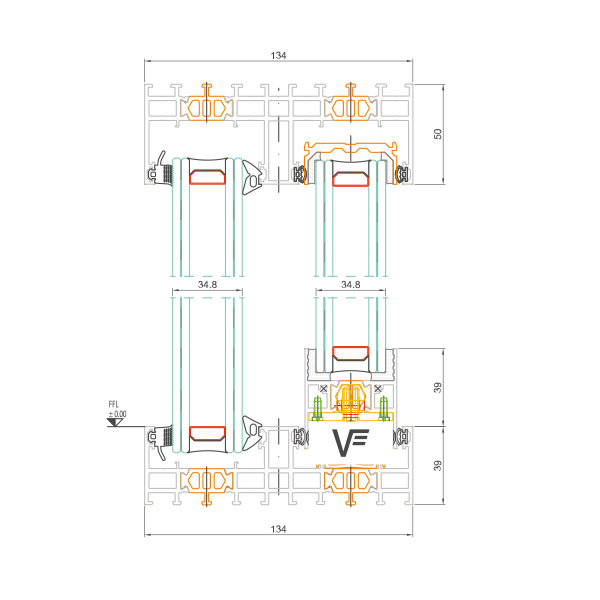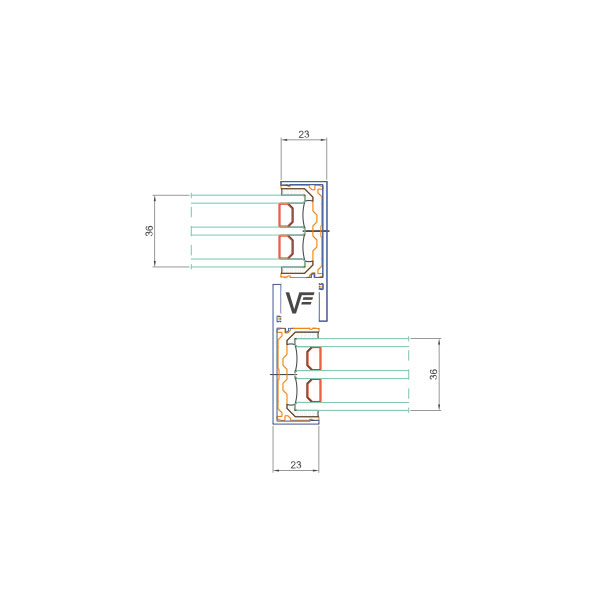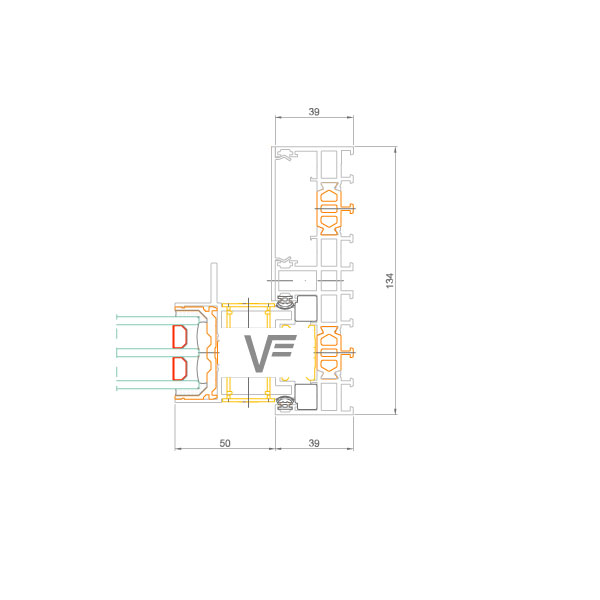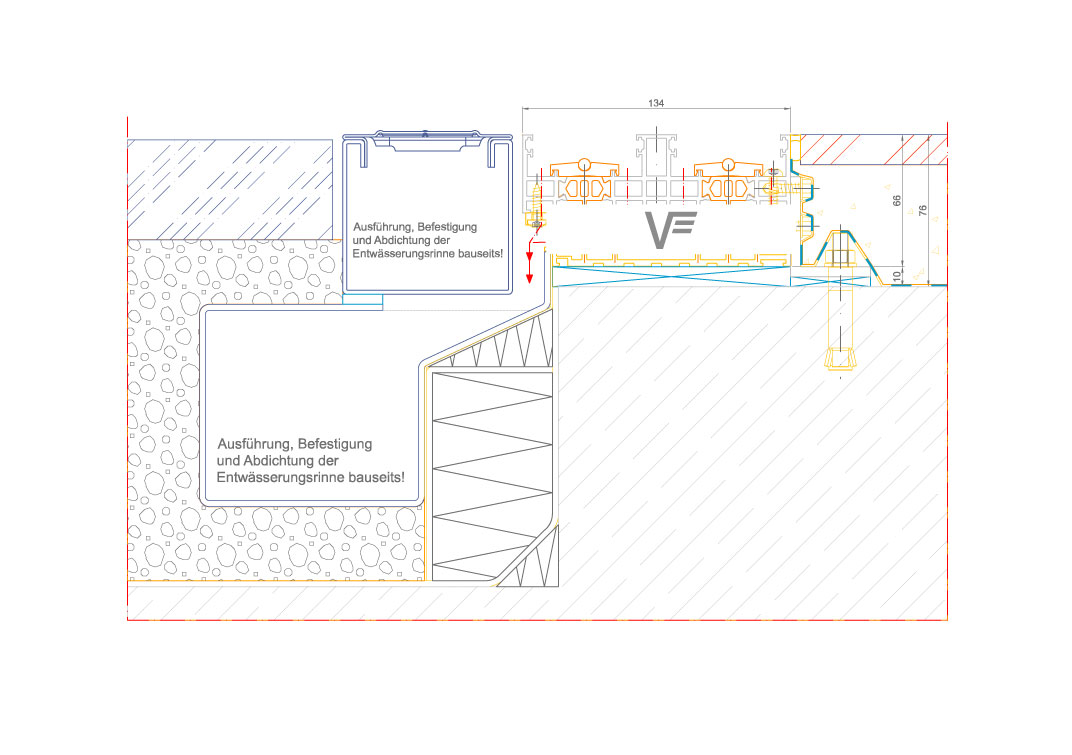 Choose from a variety of colors and finishes. VENTURA supplies powder-coated or anodized surfaces – metallic paints, special colors from various powder coating manufacturers and brushed anodising (E2) in stainless steel look.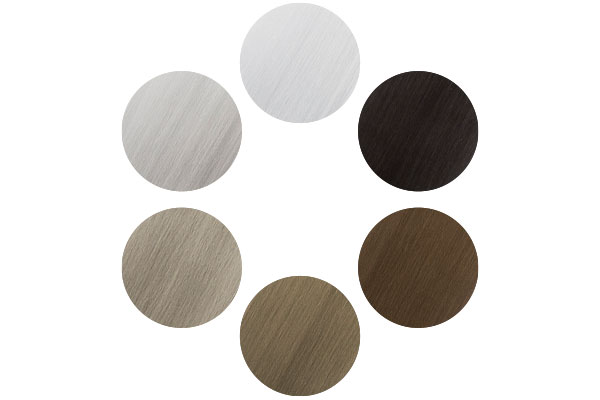 Green Building Excellence
VENTURA coined the term "Green Building Excellence" as a new ecological environmental standard. The low use of materials in each VENTURA system conserves natural resources, the excellent insulation minimizes energy consumption down to the passive house standard and the outstanding quality ensures a long service life.